Discover the pathway to seamless Emiratization solutions in the UAE. We are at the forefront of promoting local workforce development, specializing in assisting businesses like yours in navigating the dynamic Emiratization regulations. Our tailored services empower you to not only meet compliance requirements but also embrace the vision of a thriving Emirati workforce. Join us in driving sustainable growth, fostering innovation, and contributing to the economic success of the UAE.
Hire Emiratis for a Future of Diversity and Success!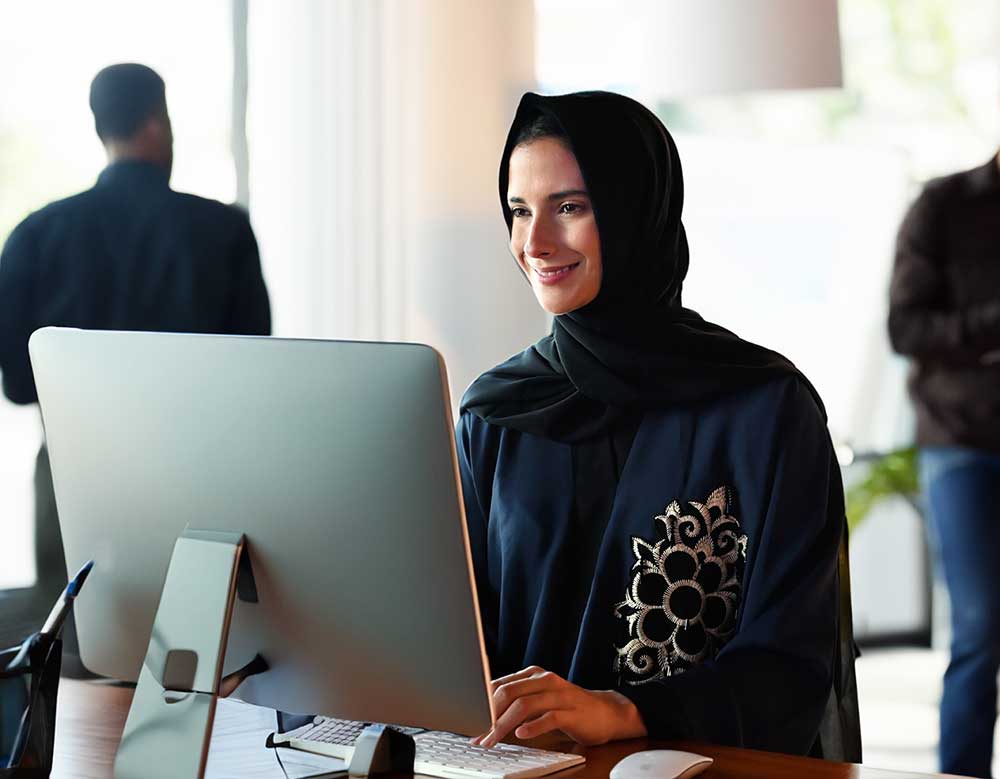 UAE's Emiratisation Program and Private Sector Involvement
The Emiratisation program in UAE is a government schemes to ensure employments for nationals. Through a quota system, companies must ensure that they have a minimum percentage of Emirati employees relative to the size of their overall workforce. Companies must keep certain Emiratisation percentage in private sector in order to follow the rules regarding this program. Consequently, these companies can foment the hiring of Emiratis while enhancing their skills and knowledge through the Emiratisation strategy.
Benefits of Emiratisation
Workforce Solutions For Emiratisation
Helping Emirati Candidates in Entering The Job Market
We want to help companies make the most out of the talents of Emirati candidates. The plan for Emiratisation is a component of our special goal to increase UAE national recruiting. This is in line with the government of the UAE's objectives and rules. To provide Emirati graduates with the tools they need to build their CVs and receive professional guidance on what to do next, the Emiratisation team offers programs across the UAE.
For this endeavor, our business is collaborating with several other companies. This is a result of our knowledge of the job-hunting process and dedication to assisting Emiratis in finding the perfect job. Through a global network of businesses that Emiratisation Nafis has worked with, Emiratis may have access to intriguing job opportunities. We are able to offer the top local employees to all of our different business clients because of our knowledge of the regional labor market.
Our company provides workforce solutions for Emiratisation. Firms will be ready to meet the requirements of the regional authorities for hiring locals as a result. Managers will find it easy to find qualified candidates for their open vacancies with our aid. Providing assistance to companies so they can comply with rules and guidelines is one of our objectives.
Sourcing Emirati Talent with Local Expertise
We put a lot of effort into achieving the goals established by our clients as part of our dedication to the national Emiratisation initiative. Therefore, we create relationships with businesses in the UAE in order to expand their Emiratisation Talent Pool. By utilizing our local knowledge, we are able to draw in outstanding candidates through our widely accessible resources, current collaborators, and passionate consultants who work together to satisfy the growing demand for qualified Emirati employees.
We have been fostering and establishing an intake of local individuals who are ready to serve while taking on fresh responsibilities in their occupations, for government and private organizations, through a range of institutions, neighborhood projects, and career expos. In order to create a strong fit between an applicant's organization, our client, and themselves, we rigorously examine and assess applicants to make sure they have the knowledge and experience required to deliver excellent outcomes in their industry.
Contact our team to go through your goals and discover the details of how to add outstanding Emirati perspective to your company. boosting your staff after going beyond your quota limits. At every stage of your talent recruitment process, our experienced Emiratisation consultants will provide support. Take advantage of having local labor at your fingertips by starting to hire Emiratis.
Emirati Career Opportunities
We are the alternative you need to help you establish the Emiratisation program in UAE! With us, you can find the ideal national employees for your open positions. In this way, you will be able to provide employment opportunities to candidates in the region. Likewise, candidates can find the ideal business to expand their abilities and enjoy the new apprenticeship strategies.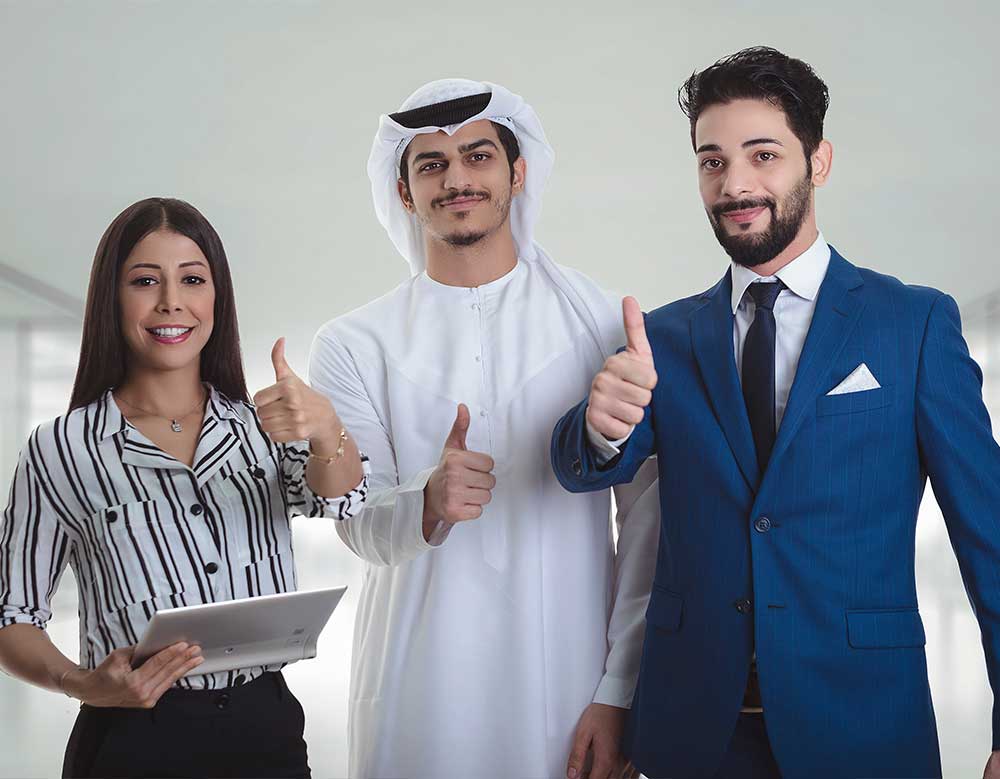 Slide
"Emiratisation Nafis played a vital role in shaping my career journey. Their platform connected me with employers who value Emirati talent
and are dedicated to our professional growth. Through their support, I found a role that aligns with my aspirations and allows me to contribute
to my country's workforce development. I'm grateful for the opportunities they've opened up for me."
"Lorem ipsum dolor sit amet, consectetur adipiscing elit. Suspendisse varius enim in eros elementum tristique. Duis cursus, mi quis viverra ornare, eros dolor interdum nulla, ut commodo diam libero vitae erat."
Slide
"As a fresh graduate, I was uncertain about my career path. Emiratisation Nafis provided me with invaluable guidance and connected
me with companies that offer training and growth opportunities. Their commitment to helping young Emiratis like me find meaningful employment
is truly commendable. Thanks to them, I've embarked on a journey that holds promise for both personal and professional development!"
"Lorem ipsum dolor sit amet, consectetur adipiscing elit. Suspendisse varius enim in eros elementum tristique. Duis cursus, mi quis viverra ornare, eros dolor interdum nulla, ut commodo diam libero vitae erat."
Slide
"Emiratisation Nafis made my job search effective and efficient. Their platform is user-friendly and tailored to the needs of Emirati job seekers.
They understood my preferences and skills, matching me with employers who align with my values. Through their assistance, I secured a position that
allows me to contribute to the Emiratisation program while advancing my career goals."
"Lorem ipsum dolor sit amet, consectetur adipiscing elit. Suspendisse varius enim in eros elementum tristique. Duis cursus, mi quis viverra ornare, eros dolor interdum nulla, ut commodo diam libero vitae erat."